首页 - 学校概况 - 关于我们
"英国杰出校友大奖"全新启动!
2017-08-28
由英国文化教育协会主办的2017-2018年"英国杰出校友大奖"中国区评选活动现已全面启动!
"英国杰出校友大奖"旨在表彰留英校友的杰出成就,同时展示英国高等教育的价值和深远影响。获奖人和入围校友为各领域的领军人物,运用在英国大学的所学所感引领行业,报效国家,造福社会,做出了积极贡献。
2016年,"英国杰出校友大奖"中国区评选活动在各类新闻媒体的宣传下获得了超过50万人次关注。
报名参与本次评选活动吧!积极亮出你的个人成就,展示你的杰出贡献,提升你的国际影响力。入围校友通过此次活动可拓展圈中人脉,赢取英国游大奖!
如您在过去15年内曾在英国大学学习一学期本科或以上课程,或曾在本国获英国大学颁发学位证书,且现居中国,即可立即报名申请,或向我们推荐优秀校友。
申请截止日期为2017年10月2日(周一),请点击此处查看更多详情。
祝好运!
英国文化教育协会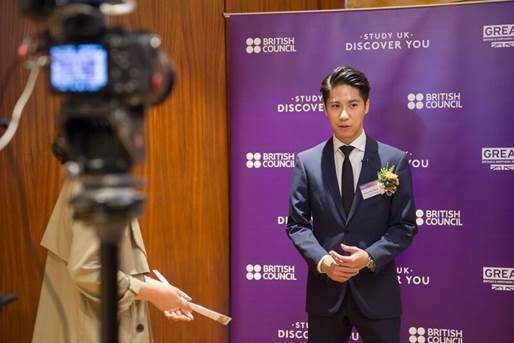 The British Council in China are delighted to announce that the 2017-18 Study UK Alumni Awards are now open for applications!
The Awards Alumni UK Study celebrate the outstanding achievements of alumni and showcase the impact and value of a UK higher education. Award winners and finalists are leaders in their fields who have used their experience of studying at a UK university to make a positive contribution to their communities, professions and countries.
The campaign in China in 2016 reached more than 500,000 people through press and media.
Enter the awards to shine a spotlight on your achievements and the impact of your work and to raise your international profile. Finalists will benefit from expanding their professional networks, and could win a trip to the UK!
If you studied at a UK university, or have been awarded a full UK degree qualification in your home country, in the last 15 years and are now living in China, apply today or refer someone you know!
Applications close on Monday 2 October 2017, please click here for more information.
Good luck!
British Council
Scan the QR code to follow Alumni UK on WeChat and keep up to date with UK alumni news, events and opportunities!